Wednesday, July 11, 2012
Hi guys!! Here you have my very first Hair Tutorial!! YIPPIE! I've been wanting to post tutorials and DIY's on my blog for sooooooo long. I'm overjoyed that I'm finally getting started.
For my first tutorial, I chose the carefree updo I wore to a wedding
a couple of weeks ago
.
So
many of you requested a tutorial, that I decided to give it a try! You can also try this hairdo as a half-do instead (I wear it like this
all
the
time!
). I hope you all like this tutorial and find it useful ;)
PS: Here's the tutorial all in one file in case you want to save it on your computer:
Tuesday, July 10, 2012
When: Tuesday July 10, 2012
What:
Dress: Madison (Panama)
Cardigan: Target (U.S.A.)
Shoes: Via Vai (Panama)
Clutch: Asos.com
Where:
Comments:
Ok, I have a confession to make... I'm currently having a crazy online shopping frenzy where I want to buy absolutely EVERYTHING. I don't know what it is, but I'm just addicted to making purchases online right now.
In the past week, I've ordered a vast amount of things, including
this
adorable hedgehog clutch (Yes, you read right, a
hedgehog
clutch. I literally squealed when I saw it),
this
charming dusty pink hat,
this
fierce studded clutch, and
this
quirky book clutch!

It's sooooo much fun to buy such unique things online. I'm officially obsessed and addicted ;)
Here are some of the many ways in which I've worn this mustard cardigan: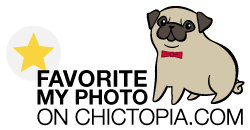 Posted by

Omah black
at 7:19 PM
No comments:

Labels: butterfly nails, chic, daily outfits, fashion blog, floral dress, joy of fashion, mustard cardigan, outfits, sally hansen salon effects, style, summer fashion, summer outfit, summer style, yellow cardigan